The human experience, comfort and the built environment are at the heart of Murray's culture and fundamental design projects that balance human wellbeing with economic and environmental concerns. Sustainable design is a basic responsibility, and our process minimizes overall environmental impacts, optimizes whole building efficiencies and has long lasting health benefits on those who occupy the space. We think of sustainability holistically, not as a separate system or component but as fully integrated into the design of every space and to minimize the carbon foot of every project.
Murray Associates aims to create better built buildings utilizing less energy while maintaining the highest attention to detail and thoughtful design. This extends to what some may call "small details" such as the building orientation, façade performance, glazing systems, material selection and the maintenance they require, life cycle operating cost considerations and operational efficiency strategies and their life expectancy. Other fundamental design objectives include the elimination of heat islands through the use of local plantings and green roofs; utilizing sun shading systems, limiting use of potable water, focusing on vertical construction to maximize public green space and minimizing the carbon footprint of our projects.
WE HAVE EXPERIENCE DESIGNING TO THE HIGHEST U.S. GREEN BUILDING COUNCIL (USGBC) AND PASSIVE HOUSE INSTITUTE US, INC.(PHIUS) CERTIFICATIONS.
PASSIVE HOUSE DESIGN – THE BEST MEANS TO NET ZERO
Murray Associates Architects, P.C. has designed the first corporate building in the United States that incorporates an Historical Retrofit
and new mid-rise tower to Passive House and LEED Platinum standards.
Murray Associates President, Benedict Dubbs, AIA RA LEED AP, has presented Passive House seminars at Green Building United's  2017 New Gravity Conference; the 12th Annual North American Passive House Conference (PHIUS), The Pennsylvania State University and multiple seminars at the 2020 Pennsylvania Housing Research Center.
PASSIVE HOUSE DEFINED
High performance building envelopes are the foundation for Passive House Design.   The five guiding principles are (1) Air-tight construction, (2) Quality insulation, (3) Thermal bridge free design, (4) Ventilation with heat recovery, and (5) Superior Windows with a very low U-factor.
Passive House Buildings use very little energy for heating and cooling, while also providing a high level of comfort. The Housing Market has been the original focus; however, it is being increasingly applied to multifamily and institutional buildings as well.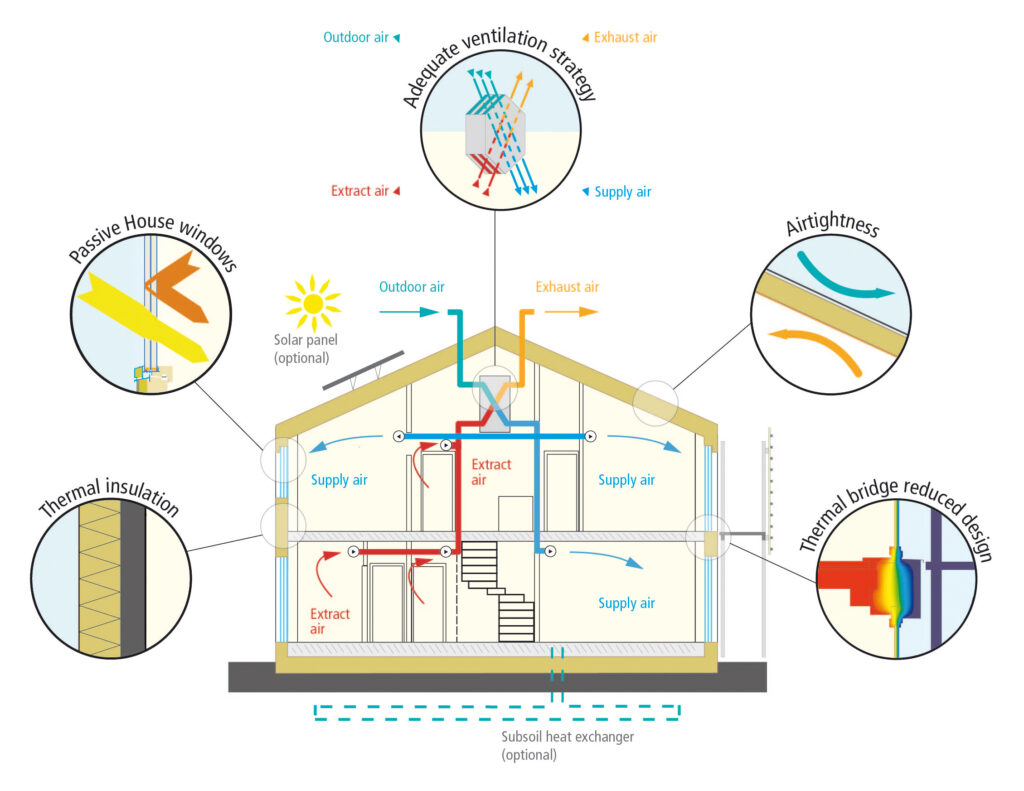 WHY IS PASSIVE HOUSE DESIGN KEY TO ACHIEVING NET ZERO?
Passive House Design ensures the high performance structure will be efficient for a very long time.  Net Zero incorporates renewable energy resources to combat the building's energy consumption.
Both certifications provide ultra-low energy buildings that use very little energy to heat and cool them. Once the building is energy efficient, going Net Zero for the remainder of the energy requirements is relatively easy. The low remaining energy demand can be met by using renewable energy sources on a long-term basis.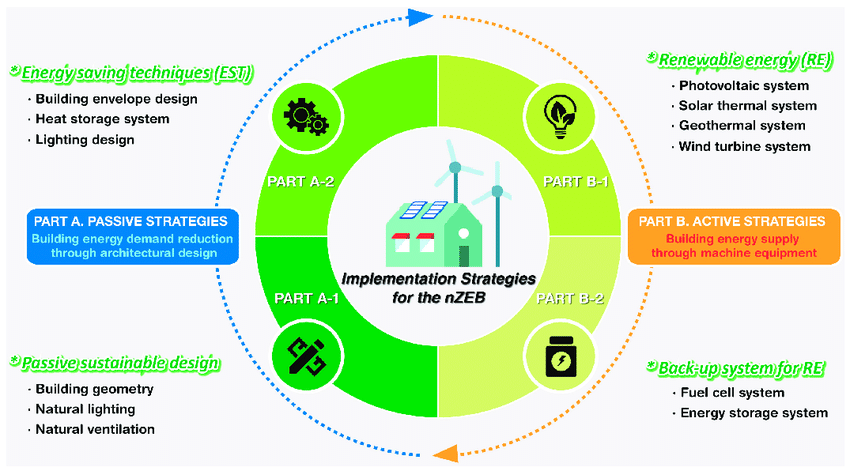 WHY PASSIVE HOUSE FOR INSTITUTIONAL AND COMMERCIAL BUILDINGS?
– Up to 90% savings on utility bills and operational/maintenance costs
– Clean and Quiet air flow for healthy living and employee wellbeing
– Smaller mechanical equipment to purchase, operate and maintain
– Storm resilience during power outages
– Successfully proven in Europe since the 1990's
Passive House & LEED Platinum Office addition and Historical Retro-fit.
The Pennsylvania Housing Finance Agency (PHFA) headquarters' growth fueled a major expansion for a new 8-story tower and renovations to the adjacent historic building. Both were integrated with the original building, no small challenge given the site constraints.
This was a first for a corporate building in the United States, as the addition was designed to Passive House, and LEED Platinum sustainability standard.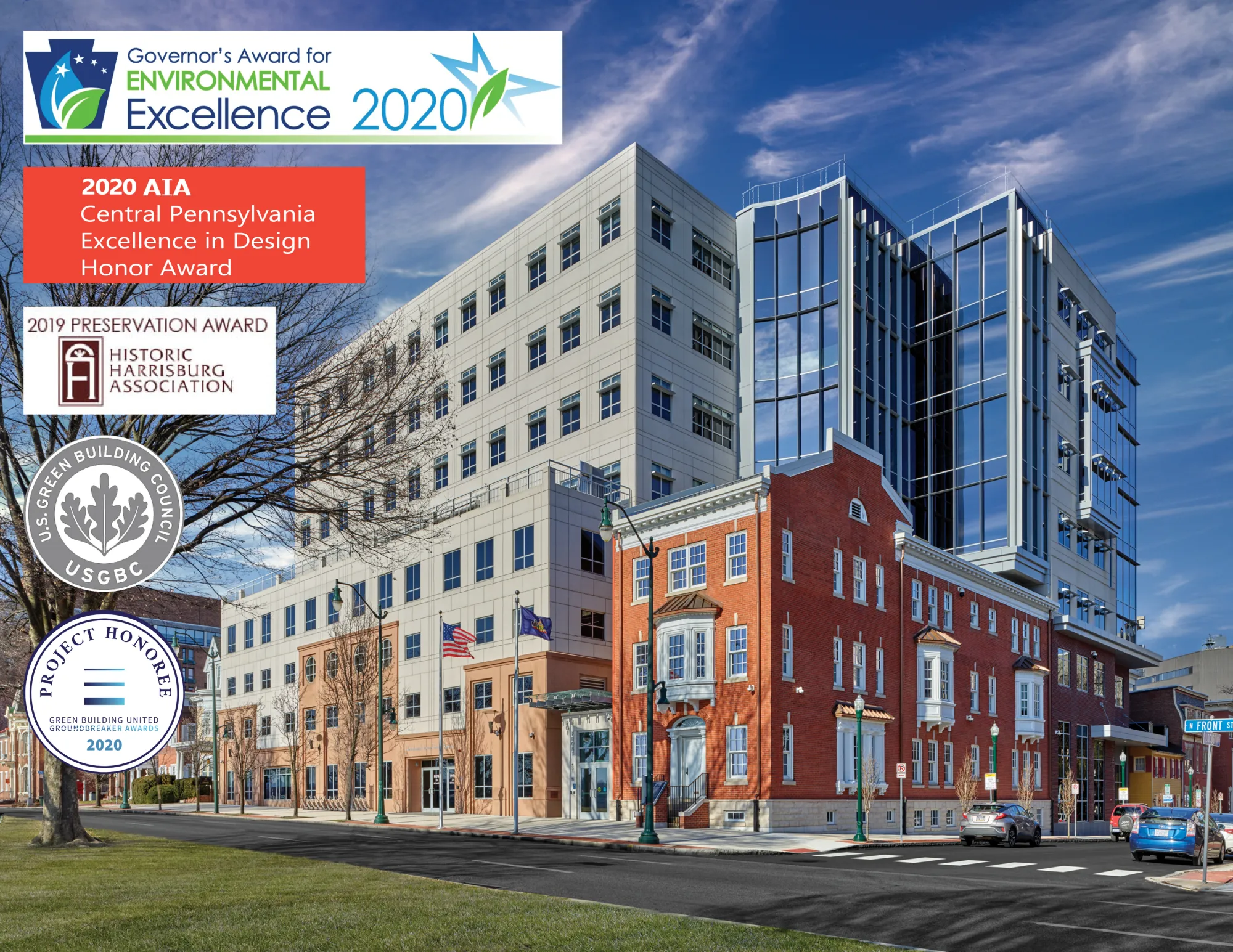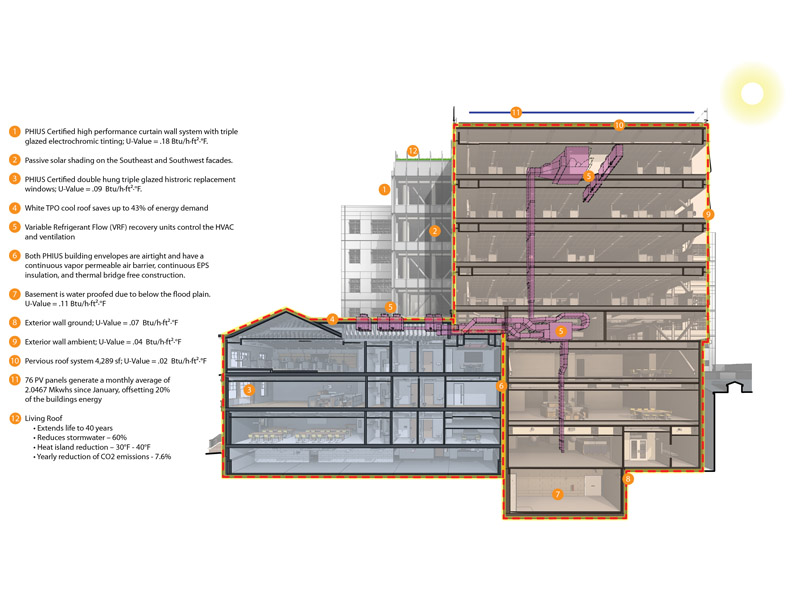 RESOURCES