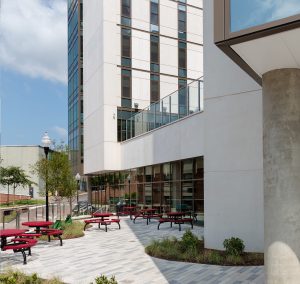 Mission
We believe every client is unique and we welcome the challenge of each new commission as an opportunity to apply our vast amount of experience to the creation of something truly extraordinary.
We deliver innovative design in a manner that provides our clients with optimal long lasting financial return on their investment in planning, design, and construction.
We are committed to encouraging our clients towards utilizing sustainable design and material selection which ultimately creates better work environments.
We focus on a collaborative process that encourages listening, openness to new ideas and creative solutions with our staff, team members and our clients.
We utilize the most advanced technology to ensuring efficiency and accuracy on all our projects. Each presentation will include 3D visuals to ensure complete understanding of the design on current spaces and their solutions.
---
Vision
We believe that providing spaces where people feel comfortable and special can change the entire nature of their experience and overall wellbeing.  At its root, architecture is the balance of the relationships between space, form and environment. When viewed in this context, we believe it only natural that we place strong emphasis collaboration in the practice of our business.