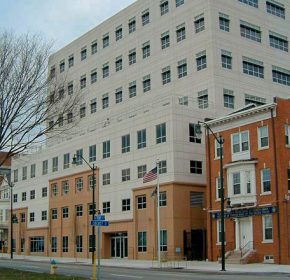 This LEED "Gold" Certified contemporary office building reflects and compliments the historic surrounding neighborhood.
Murray Associates produced the Master Plan and designed most of the buildings at the Harrisburg Campus and at the Branch Campuses.
Completed in 1985, the $15 million Harrisburg City Government Center is comprised of two main structures.